I have fallen in love with making crackers from scratch for soups and stews, or when company is coming over and I need something quick for us to nibble on. I wanted to share with you all how insanely easy it is to make them. We don't really buy crackers anymore, especially saltines. No joking, in 20 minutes you can make yourself just about any type of flavored cracker you want!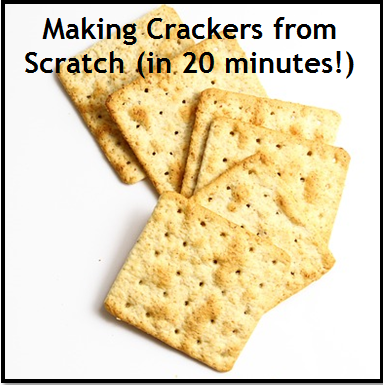 As an aside, it is amazing how people respond to them, especially in a public environment (think office potluck). They won't have any idea you were actually running behind and meant to make something better but all you had time to do was make some garlic crackers and dash to the store for some dip on your break. They will ooohh and ahhh over the wonderful crunch and flavor!
Here is a downloadable PDF so you can save and print or use on a tablet for your convenience.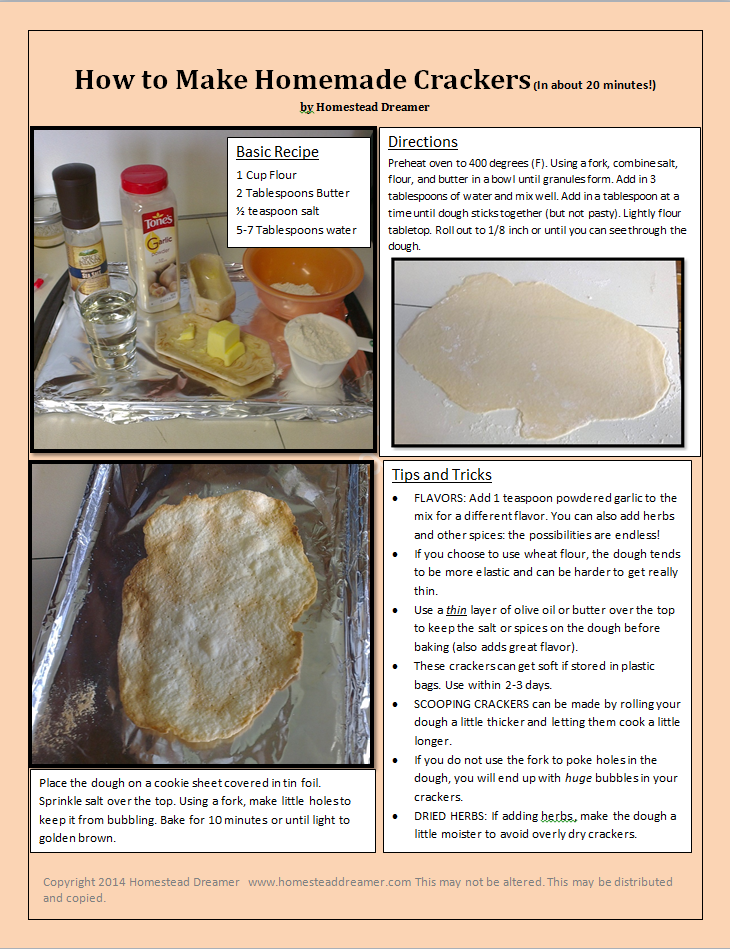 OPTIONAL TOOLS
To make more uniformed looking crackers, consider using one of the following inexpensive items:
Dough Docker  – To ensure the crackers won't form holes, a dough docker creates vents for uniform cooking.
Pastry Wheels – To put perforations into the cracker dough to form squares and make breaking them apart easier.
Please feel to share this with anyone and everyone so long as you do not alter or remove the copyright at the bottom of the page. Print off copies and give them to your friends! Teach your kids how to make their own crackers, too! It is a great way to introduce them into the concepts of making food from scratch and is an easy and fun way to spend time together, too!