Homestead Dreamer has published an e-book on Kindle! I am proud to introduce for your reading pleasure: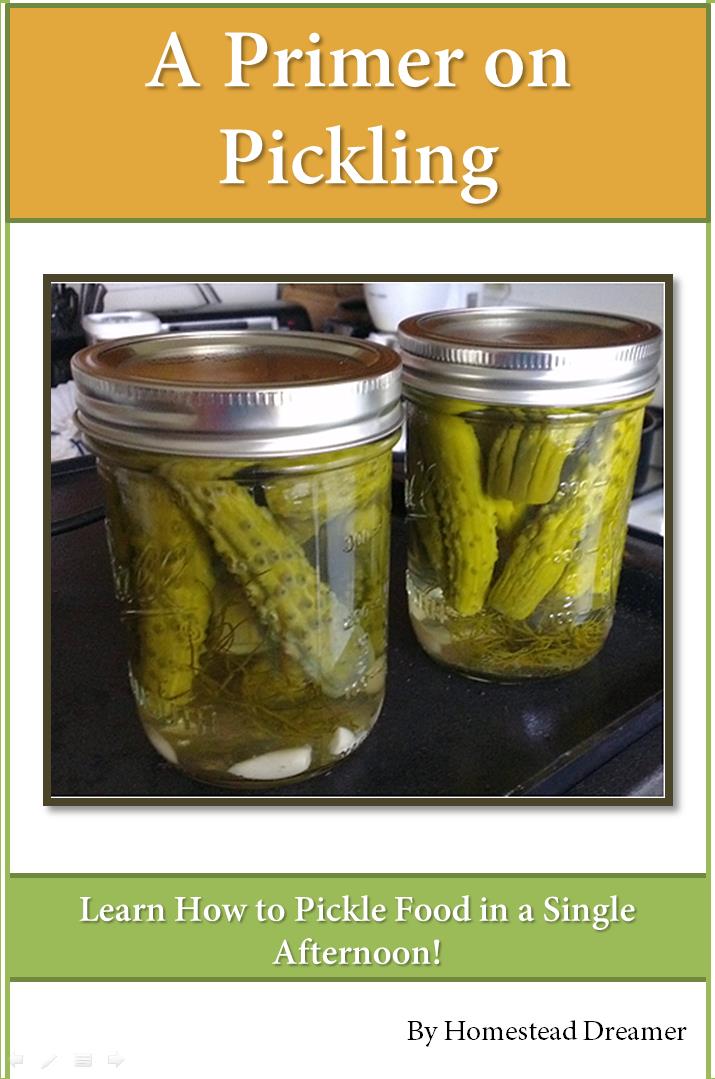 This is our first ebook in a series of short, easy to follow books on various skills and projects. We sincerely hope you enjoy A Primer on Pickling and learn how wonderful and easy it is to pickle food! In just a few short pages, you will be on your way to understanding and hopefully practicing how to pickle up your own food. A basic brine recipe is given and the steps are very easy to follow. You do not need specialized equipment other than jars with proper bands and lids. It is all detailed out without any of the extra fluff. This Ebook is designed to GET YOU STARTED IMMEDIATELY! Thank you for checking it out and helping to support me in my efforts to be more self sufficient!
You can buy it on Amazon for less than a mocha – just $1.99!
A Primer on Pickling is currently rated at 4.2 stars on Amazon and has been used to teach groups of people how to pickle their own food with great success. Here are some of the comments made about a Primer on Pickling!
"I love canning and making pickles. It's always nice to get good information from others that have the same passion. Like everything, you can always learn from others."
"If you want to learn to pickle and do not care about extra. This eBook is for you. Tells you everything you need to know and not much you don't. Three recipes and how to create your own variations. Heck of a deal at the price."