Welcome to Homestead Dreamer! For those of you following me from Facebook, I am happy you came over. It is because of your encouragement that I decided to take the next step in March 2014, and here it is! Here is My Story.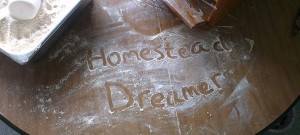 How this crazy journey began  About a year and a half ago, I got an itch. I talked with my soon-to-be husband about my desire to live a more self sufficient lifestyle. We had moved in together roughly 6 months before and were out of city limits. Being on an island in Alaska when you are 'out of city limits', you are in the wilderness. Oh sure, there are houses all over and even a school nearby but seeing black bears is something you expect come Autumn when you live 'out of town' (and sometimes even IN town!). The property we moved to was-oddly enough — an old homestead. I got permission from the land owner to take a little spot and build a greenhouse.We used trees that had been cut the year before on the property (free!) for the framing and after many weekends, we had not only a 9′ x 12′ greenhouse, we also had two cold frames. Nothing overly expensive and certainly not fancy however it did the job very well but, I am getting ahead of myself.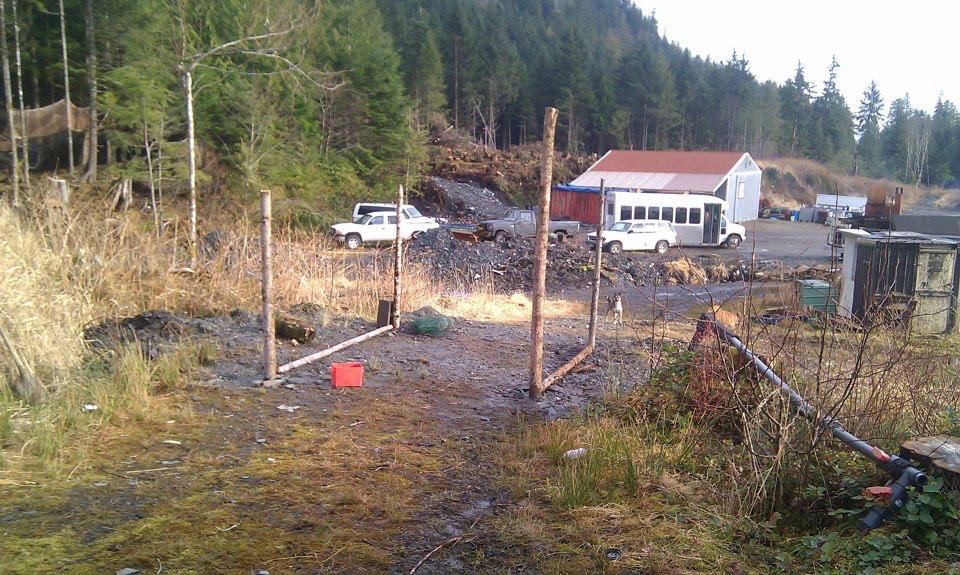 I spent literal months doing research, voraciously gobbling up anything I could and felt was relevant to what I was trying to accomplish. I was also in college at the time and if nothing else, I learned how to research with the best of them. I wanted to be able to do more than just grow food. I wanted to be able to provide as much as possible for myself and family. We are working toward owning land and being able to grow the majority of our food, fish for winter stocks, and hunt deer. While we have a few years before we can financially buy that land, I decided I would put effort into learning all of the skills I could now so when the time comes, we would be ready! Living on an island, we rely on everything being shipped on barges, ferries, or airplanes.
Even our airport is on another island and you have to ferry back and forth! Should anything happen to the supply chain, it is remote places such as where I live that will feel the impact first and hardest. One time, the container holding our local Wal-Mart's toilet paper supply did not make the barge. They were cleaned out from the cheapest all the way to the most expensive and baby wipes were included. Once word got around that there was a 'shortage' on something so many take for granted, shelves were emptied. It took them 3 barge shipments (once per week) to get restocked.
Now, before you turn away thinking I am some over the top "Prepper" type, let me clear that up right now. There is a very close connection not only in definition but also in practice between being a homestead-minded, self sufficient type and being a 'prepper'. Both seek to rely more upon themselves and provide as much as possible versus relying solely on the commercial industries for everything. Some want to be more 'organic' or closer to nature. My grandparents called it "putting something back" and my great grandparents called it "normal life" when you grow and preserve your own food. It was a normal skill to understand how to chop wood and make a fire. I am not some doomsday prepper. I have watched the shows and read the stories. While I do consider things such as earthquakes and tsunamis due to where I live, I do not buy into all of the hype that television has spewed out there. I consider real possibilities and try to think about how to handle them the best way I can.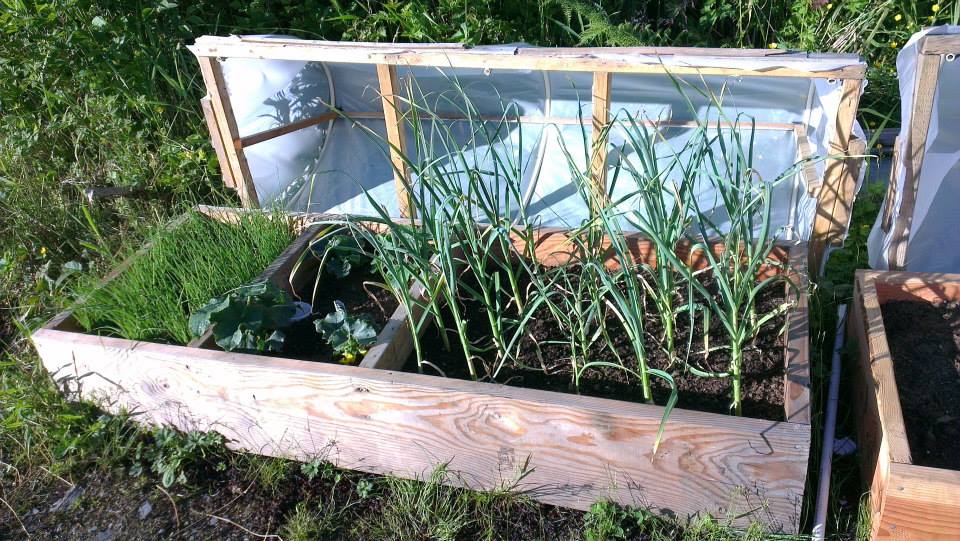 I started the Facebook page so I could take pictures and make notes I could refer back to later on. Then, I started getting likes on my page. So I decided I would write my little posts to this 'audience'. Before I knew it, I had 500 likes, and then 1,000! People started asking questions about what I had done and I was thrilled to help them and get new ideas in return. Then another Facebook page saw what I had done and shared it on their pages and as of this post, I now have 2,100 likes and counting. I felt I had rather outgrown Facebook, especially after I started writing for the TinHatRanch (more on them in a future post!).
I decided I would start this blog so I could get more in depth than I do on my Facebook page. To a girl on an island in Alaska, having 2,100 likes is pretty cool. Not only that, the people who have Liked my page are wonderful to talk and share ideas with so why not create a place where I can put more into it? I bet I will get more out of it, too….just like a garden! Follow along to My Story – Part 2: The Learning Curve.